A friend and I got Kurt for two days and man was it awesome. Everywhere we went we caught fish. We fished everything from top water in 30' of water to drop shots. The top water bite was off the hook. Awesome blow ups. He was very informative and he was eager to teach. In two days we probably hit 50 different spots and caught fish on all of them. If you are looking for a guide Kurt is your man. We've already booked him again.
Richard Jorge / Dallas, TX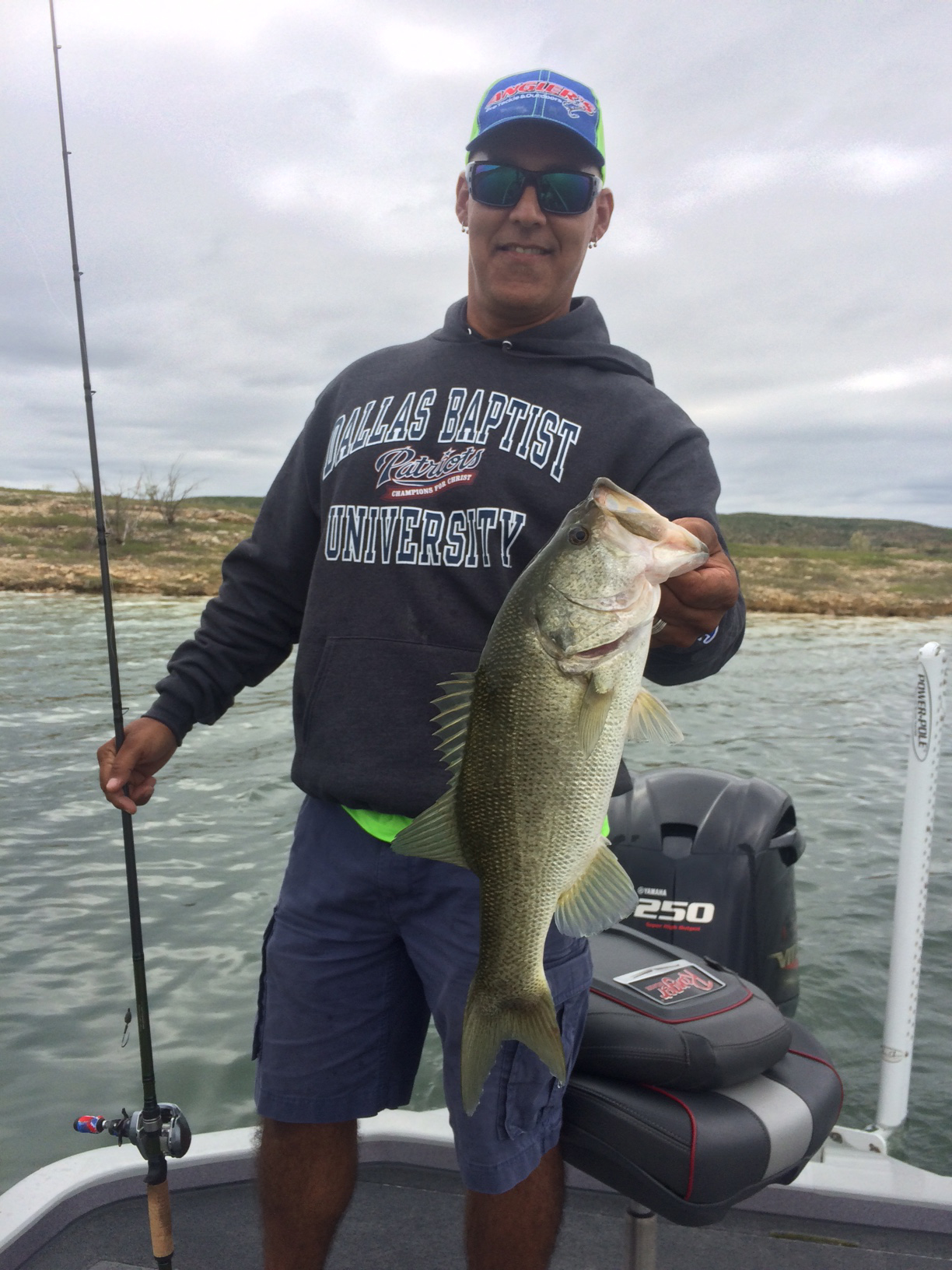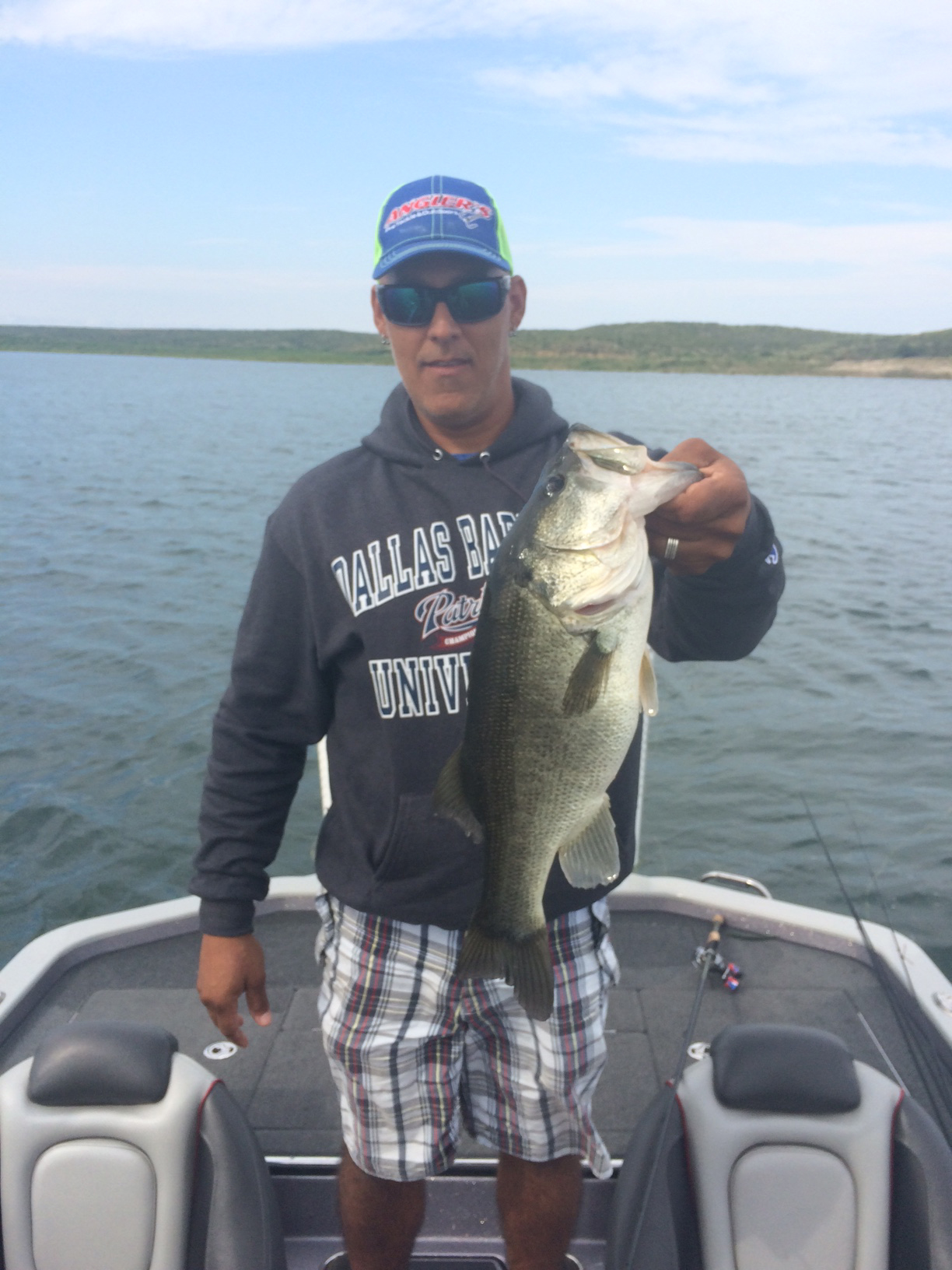 ---
Linda (my wife) and I went fishing with Kurt and had the time of our life. We requested to not only fish but to hopefully learn some much needed new techniques. Kurt delivered everything we hoped plus showed us how to properly fish. Linda caught her first 3.5 lb bass and was she ever excited. She is still talking about the fish to her friends. The next weekend we took what we learned to our local tournament and were able to limit out on both days utilizing the information we learned from Kurt. If you are ever in the need for a fishing guide Kurt will be your man. He makes the trip extremely enjoyable and well worth the small cost of a day on the lake. Anyone who wishes a guided trip should visit with Kurt. You will not be disappointed.
Rocky and Linda Ray / Crane, Texas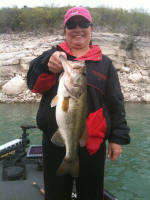 ---
Thanks Kurt for another memorable fishing trip. I have fished with Kurt on numerous occasions during different times of the year and he is the consummate professional. I have booked trips with a fishing buddy and also with my wife and have enjoyed every trip. I look for two things when I book a guided trip. Number one obviously, I want to catch fish, but number two and probably more importantly, I want to learn something that I don't already know. Kurt is a true professional, not only does he explain current fishing patterns, he explains "what" techniques we are going to use, but also the "why" of the technique and the expected result. I would not hesitate to recommend Kurt to anyone wanting to fish in S/SW Texas.
Mark Pack / San Antonio, TX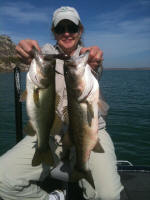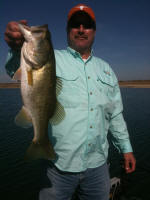 ---
Kurt, thanks for the great time last Friday. Learned a ton, caught some good fish. The real measure of whether a guide was worth it or not to me is, "Do I feel like a better fisherman afterwards?", the answer after fishing with you is a resounding yes. Looking forward to fishing with you again!
Mike Dennison / Austin, TX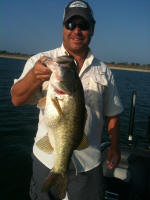 ---
You accomplished exactly what we were looking for on our 4 day trip to Amistad this April. My son, his buddy and myself wanted you to get us oriented on the first day as to what the bass were doing, what lures to use and where they were hanging out. We had a less-than-perfect day with north winds but you still showed us all we needed to know to kick start our trip. We caught more than 20 bass that day and each of us learned a lot. At the end of the trip, we really appreciate the additional time you took to do some "map talk" and show us some other areas that were productive. We were wildly successful the following 3 days and caught dozens of fish each, with several 5 and 6 pounders. Thanks again for a great trip!
Jeff, Doug, Ryan / McKinney, TX

---
Didn't know a guide trip could be so informative and great fishing as well. Went to Amistad with Kurt Dove on Dec. 16th. We caught 22 fish, 14 keepers, biggest 6.3 lbs., several 3's and a 2 lb smallie. He was the most personable person let alone Guide I have ever met. Northern blew in and the wind was north 20-25 mph and blowing plus a little cool. Kurt never batted an eye just keep fishing. Kurt Dove, Thanks for an unforgettable trip.
Tom Schuler / Monahan's TX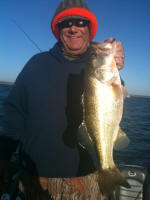 ---
Our fishing experience with Kurt was great and he is very versatile fishing for Bass. We started in the morning on frogs fishing the top water bite then he took us to fish schoolers up in the middle of the lake and we caught about 20 fish. This ended around noon, so we wanted to move on on to the BIGGER BITE and started punching grass. Being an experienced fisherman, Kurt taught me a few different ways to tie knots, which hooks to use, and how to catch the BIG ONE. Punching the grass was great and a new way to fish for me. We ended up with 4 fish out of the grass one of which was 5 pounds. After we got done with that we moved on to the top water bite again in mid-day, which is always fun for my dad who does not fish a lot. I would have never stopped mid-day on my own to fish top water but that day we continued to have success. All and all it was a great day. Kurt taught us how to catch a lot of fish and how to find the BIG TOADS. We were down there with 5 other boats, 10 guys that have fished a lot down there, and we ended up with around 30 fish in the boat. The other 5 boats combined for less than that. If you ever need a guide on Amistad he is the guy to call. We will be fishing again with Kurt soon.
Eric Stiba / Waco, TX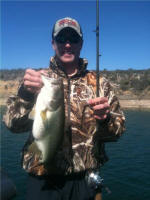 ---
We had an awesome time Kurt. Three young rookies out on Amistad and we are catching fish as soon as the boat stopped. You're a very knowledgeable and professional guide. Thanks for the awesome day of fishing and we hope to see you again next year.
Trent and the Gang / West Texas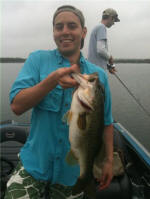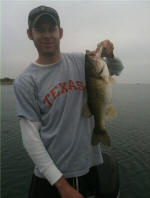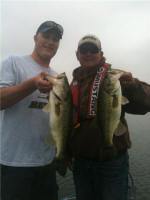 ---
Thanks again for the outstanding fishing! The fishing was great and the company was even better. I had a great time and appreciate the work you put in for me. More importantly, thanks for the bass fishing education..."a college degree in 1 day"! Learned 3 new techniques and caught fish on all of them. I look forward to fishing with you again.
Roger Johnson / Del Rio, Texas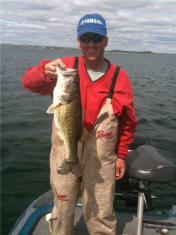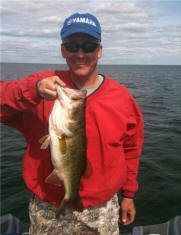 ---
Kurt, I really enjoyed the trip with you and my bud, Phil. I caught my "bucket list" bass and the company was great. I have fished El Salto and the St Johns in Fl. and you delivered the biggest of my lifetime.
Mike Short / Denver, Colorado

---
What a great fishing experience!! My son and I really enjoyed the two days we spent with Kurt. In addition to catching some nice fish, we improved on several fishing techniques that we did not have a lot of experience with. Kurt made the on the water experience both informative and enjoyable. I look forward to our next trip.
Phil & Rob Putnam / Longmont, CO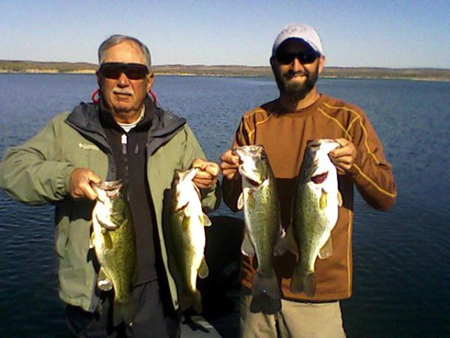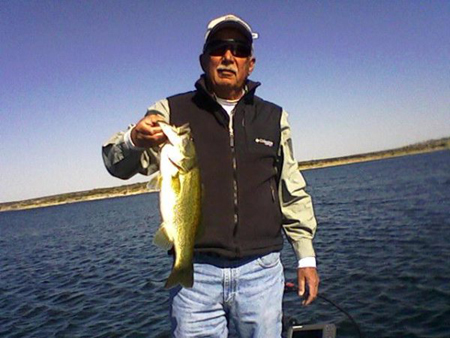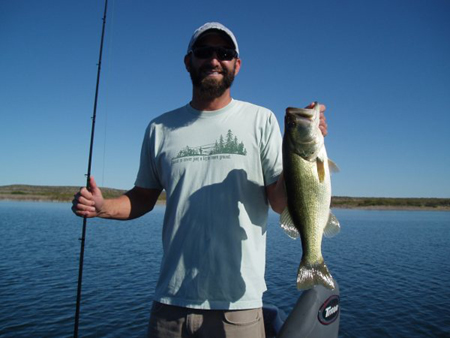 ---
A friend and I spent two days with Kurt Dove on Amistad for some summer time basssin. The action was incredible. BIG explosions on a spook in the morning. The worm bite was awesome in the grass once the sun got up. Then we caught'em drop shotting in the mid-day heat at 50' or more. Kurt is a fun, knowledgeable, easy going and helpful guide. The equipment and bait he provides it top notch! We have already booked another trip.
Lance White / Tuscaloosa, AL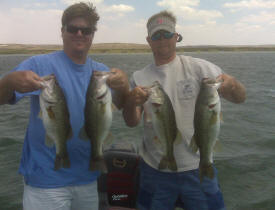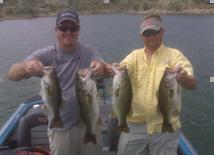 ---
I have fished all over the country and have had good experiences with guides but Kurt is at the top of my list. He has all of the best equipment, knowledge and the added bonus of time on the water management skills, to assure that we were on the fish! Derek and I learned a lot and really enjoyed Lake Amistad. (Derek is still laughing from the amount of fun he and Kurt had together that week)
Bob & Derek Kuntz / Inver Grove Heights, MN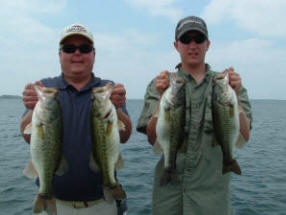 ---
I can't say enough good things about the two days my son and I spent fishing with Kurt. Even though I have fished the lake numerous times in the past Kurt put us on quality fish that I would have never found! He is truly a master in the sport of bass fishing. His instructions on techniques I had never fished before were very helpful. And his personality makes it a VERY enjoyable day to spend on the water with him. By the end of the second day I felt I had not only done some great fishing, but had also make a great friend.
Glenn & Ross Quarles / La Vernia, TX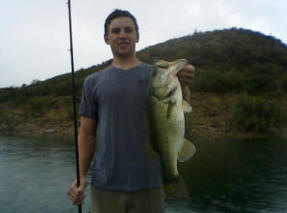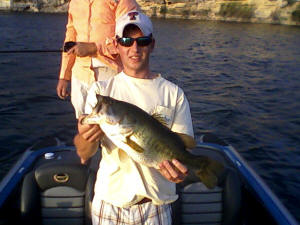 ---
Kurt, I just wanted to say thanks again for a great week of guided fishing on Lake Amistad in Del Rio. I can honestly say that I had one of the most memorable fishing experiences of my life. In those five days of fishing with you, I not only caught lots of fish, but I learned more than all the other years I've been fishing combined. Thanks for making my "Senior Trip" something I will never forget.
Tanner Eicher & Curly / Lincolnton, GA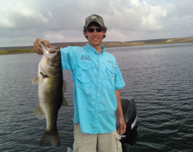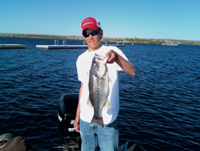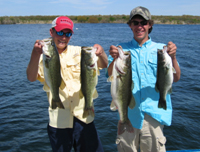 ---
"What a great trip. We fished with Kurt while some of the best fishermen were there for a tournament and he still managed to keep us on fish all day. His ability to find and catch big fish was amazing. I had a great time and cannot wait to get back. I would recommend Kurt for anyone looking to catch a bass of a lifetime. I will definitely be coming back!"
Chris Wenzel / Neenah, WI